Holiday season is approaching us, and as we step ahead one will have some plans in place. Are you planning to see your loved ones over the holidays? Or Are you planning to take that long awaited vacation? Traveling can be a tedious affair as an Amputee sometimes. Worry not, we have combined a list of top 10 travel tips for every amputee!
Following these, you can make sure that your traveling experience will be smooth and comfortable as an amoutee. 
1.Find a spacious and comfortable seat – Don't hesitate to ask for a spacious seat as it would allow you to sit much more comfortably with your device than normal. Whether you're using a bus, train, or a flight; extra legroom will prove to be invaluable. You can stretch your legs from time to time, ensuring that there are no chances for a blood clot to form.
2. Reach the Airport several hours before the boarding time – Yes, you heard us right. It is extremely important as the security checks might take longer than usual at times due to the presence of an external device. You might be asked for a routine check of your device, it is recommended to wear loose clothes that can easily display your device.
3. Plan your travel beforehand – As a prosthetic user, it is not advisable to keep walking for longer hours due to either airport connections or lack of transport. That might lead to added tiredness. In case of such a scenario, make sure to have an emergency number handy to get wheelchair or medical support.
4. Don't remove your prosthesis while traveling – While you're inside a bus, train, or a flight; we understand you want to just relax for a bit and remove the device. But, you must not as in case of any emergency it would take a lot of time to put it back on!
5. Remember the importance of hygiene – Travel will expose you to different kinds of atmosphere and germs. Make sure to clean your skin and device (after consulting with your PO) with disinfectant after every wear.
6. Carry extra stump socks – In case of lost/wet/torn socks in a new city while traveling as an amputee, it could affect your entire journey. To avoid that, you must carry 1-2 pairs of extra stump socks.
7. Traveling to a winterland – The cold can irritate your stump and stiffen your joints especially in case of a below knee amputation. Make sure to keep your body warm and mobile. Take care of your stump and exercise regularly.
Refer : 
8. Carry additional support – Invest in a lightweight cane with good grip, it can help you in unprecedented situations that may occur due to prosthetic malfunctioning or stump swelling.
9. Wear the right footwear – Shoes with good grip go a long way to support you, it is extremely important to have a good grip in rugged and unknown terrains.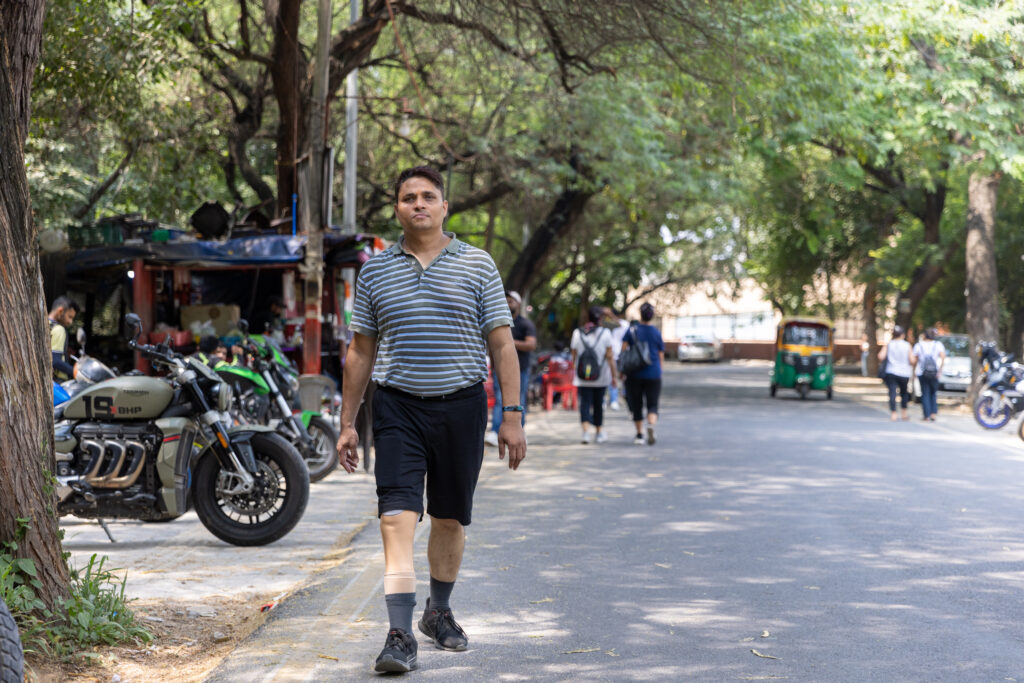 10. Consult a good Prosthetist – Your PO can provide you with a specific insight on travel restriction, if any and guide on how to optimize your device to go along your journey.
Are you wondering where to find a good Prosthetist (PO) for the same? Well, look no further. Call us – Our experienced and certified Prosthetists are waiting for you.
For further insight, don't forget to call our certified experts. This is the time to reach out to us and even try a test socket free of cost. Step it up with Instalimb – Contact us today!